<< zurück zum aktuellen Jazz Festival
Jazz Festival Steyr - Up in the old Theatre
Do. 17.03.2016 - So. 20.03.2016
Altes Theater, A-4400 Steyr
Kartenpreise / Vorverkauf | Anreise | Archiv
INFO: +43 (0)664 / 4158010, e-mail: sounddesign@aon.at
Wir danken auch heuer wieder unseren Sponsoren:
Land OÖ, Magistrat Steyr, ORF, oeticket.com, AKM, STIWA Group, Sounddesign Austria












TV- Partner:


Heinrich von Kalnein - Michael Abene Duo
Do. 17.03.2016, 19:30 Uhr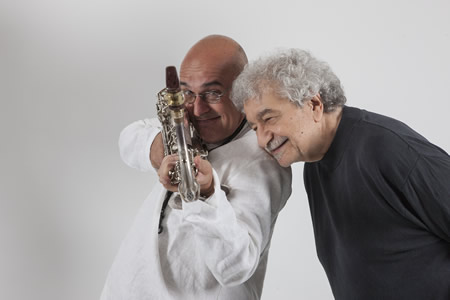 Heinrich von Kalnein (D) - sax & flute
Michael Abene (USA) - piano Heinrich von Kalnein, der Deutsche, seit vielen Jahren schon in Graz beheimatete, und am Jazzinstitut der dortigen Kunstuniversität lehrende Saxofonist und Flötist, muss in österreichischen Landen eigentlich nicht mehr vorgestellt werden.

An diesem Abend präsentiert er sein neuestes Projekt "DREAMLINER", ein kongeniales Duo mit dem großartigen US-amerikanischen Pianisten, Komponisten, Arrangeur und mehrfachen GRAMMY Gewinner Michael Abene. Abene ist das, was man in jazzmusikalischen Kreisen einen "musician's musician" nennt. Er begann seine internationale Karriere als Pianist und Arrangeur in den 1960er Jahren in der Bigband des Trompetenstars Maynard Ferguson, war höchst aktiv in der New Yorker Studioszene, produzierte mehrere preisgekrönte Alben für Larry Rosens GRP Label, spielte mit beinahe sämtlichen Größen des Jazz und arbeitete u.a. 10 Jahre als Chefdirigent für die Kölner WDR Bigband, für die er ebenfalls mehrere Produktionen mit Joe Lovano, John Scofield u.v.a. realisierte.

Die beiden servieren Stücke aus eigener Feder, sowie auch der von Jimi Hendrix. Die gleichnamige CD Dreamliner ist bei NATANGO MUSIC herausgekommen.
John di Martino Trio
Do. 17.03.2016, 20:30 Uhr

John di Martino (USA) - piano
Boris Kozlov (USA) - double bass
Klemens Marktl (A) - drums Das John di Martino Trio, eine äußerst interessante Formation, präsentiert die Jazz Klassiker aus dem American Songbook (amerikanischen Liederbuch) auf beeindruckende Art und Weise. Bandleader John di Martino ist in der New Yorker Jazz Szene etabliert und gefragt, wie kaum ein anderer Pianist. Zusammen mit seinen zwei Bandkollegen, Boris Kozlov (RUS) am Bass und Klemens Marktl (AUT) am Schlagzeug, geht di Martino erstmals in dieser neuen Besetzung auf Europa Tour. Der Bandleader ist bekannt für seine Vielseitig- und Anpassungsfähigkeit, weshalb er unter den Musikern auch so gefragt ist. Di Martino und Kozlov haben schon oft zusammen auf New Yorker Bühnen musiziert und sind ein eingespieltes Team. Bei einem österreichischen Workshop lernte er Klemens Marktl kennen und schätzen – und lud ihn bald darauf zu einem Gig in New York. Das Feeling stimmte von Anfang an und so war die geplante Tour nur eine Frage der Zeit. Drei exzellente Jazz Musiker im melodischen Einklang, die wissen, wie man das Publikum begeistert.

John di Martino´s Werdegang liest sich wie das "Who is Who" der Jazz Welt. Als musikalischer Leiter begleitete er Größen wie Jon Hendriks, Diane Schuur und Billy Eckstine und arbeitete im Studio unter anderem mit Kenny Burrell, Eddie Gomez, James Moody und Pat Martino. Mit Freddy Cole und Issac Delgado schaffte John gleich zwei Grammy Nominierungen als Sideman, wo er jeweils als Arrangeur und Pianist maßgeblich an den Aufnahmen mitwirkte. Die Verbindungen nach Österreich entstanden vor allem mit der Jazzsängerin Simone Kopmajer, die etliche ihrer Cd´s mit John als musikalischen Leiter in NYC aufnahm. Seit 2010 unterrichtet und spielt di Martino beim internationalen Jazzworkshop in Poysdorf (NÖ) und lernte dabei auch Klemens Marktl kennen.

Boris Kozlov ist zweifacher Grammy Gewinner und aus der New Yorker Szene nicht mehr wegzudenken. Er agiert sowohl als musikalischer Leiter der Mingus Big Band, Mingus Dynasty and the Orchestra als auch bei seinen eigenen Projekten. Außerdem war er Bassist bei zahlreichen Jazz Größen wie Michael Brecker, John Blake, Ray Barretto`s "New World Spirit", Lew Tabackin, David Kikoski, Alex Sipiagin, Jean-Michel Pilc und vielen mehr.

Der Schlagzeuger und Komponist Klemens Marktl studierte an den Konservatorien Klagenfurt, Den Haag und Amsterdam und erhielt Privatunterricht in New York! In den Niederlanden gewann er 2001 den 1. Preis beim "Leid`schen Jazz Award". Neben seinen Eigenproduktionen spielt Marktl bei Projekten in ganz Europa und Übersee – unter anderem mit George Garzone, Seamus Blake, James Morrison und vielen mehr.
Ondrej Stveracek 4tet feat Gene Jackson
Do. 17.03.2016, 21:30 Uhr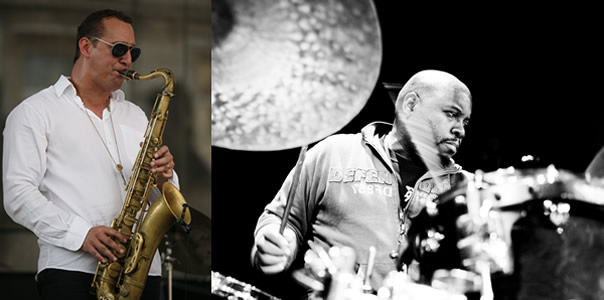 Ondrej Stveracek (CZ) - tenor sax
Klaudius Kováč (CZ) - piano
Tomáš Baroš (CZ) - double bass
Gene Jackson (USA) - drums Ondřej Štveráček
Coltrane´s in the house... Eric Ineke about Ondrej Štveráček´s playing.
The Debut album "ONDŘEJ ŠTVERÁČEK QUARTET – WHAT´S OUTSIDE" was nominated as THE BEST JAZZ ALBUM 2010 and second album "THE FORM" was picked as ONE OF THREE BEST JAZZ ALBUMS 2013 by jazz critics.
Ondrej was born November 3rd, 1977, in Most, Czechoslovakia. Jerry Bergonzi on Ondřej Štveráček debut album - What´s Outside."This CD is high powered and intense with very modern overtones. I love Ondrej ́s sound and behind the sound. His intonation and nuances are impecable. The band sounds like a real band. A must listen."
Prague-based saxophonist Ondrej Stveracek and his sterling quartet are a driving force in Central Europe's thriving jazz scene and the group's stellar outing on The Form, is more than ample testament to this claim. A young lion from the Czech Republic, Stveracek was inspired by the music of John Coltrane and, although drawn in by his style, he clearly distinguishes himself by developing a voice of his own. The album presents an audacious session of post-bop jazz where his own musical style and the approach on such pieces as the electrifying high-octane opening title track, provide further evidence of the drift from the Coltrane influence. Edward Blanco - All About Jazz, 2014 Ondrej Stveracek Quartet: The Form (2014) - Edward Blanco (6.4.2014).
Ondrej Štveráček's thunderous tenor sax recalls 'new breed' reedmen like Steve Grossman and Dave Liebman who honed their sound in the billowing wake of John Coltrane's legacy. It is impossible not to hear echoes of the icon in this young Czech lion - a whole-horn, sound-for-its-own-sake approach with chops to support any idea that occurs - but he is clearly on his way to a more original concept with What's Outside. On "Out-Sight" and Coltrane's "Africa" Štverácek nearly melts the remaining varnish from his faded sax, taxing his reed with overblown immediacy while "Weaver of Dreams" reveals a gentler side; unlike his idol, he eschews 'shaggy-dog' storytelling in favor of succinct, songserving narratives.
TOM GREENLAND (New York City Journalist, 2011)

PLAYED WITH Gene Jackson, Dave Liebman, Jerry Bergonzi, George Mraz, China Moses, Allen Vizutti, Paul Bollenback, Harry Sokal, Alex Sipiagin, Igor Buttman, Brian Charette, Uwe Plath, Piotr Wojtasik, Dennis Rowland, Ryan Carniaux, Kevin Mahagony, Kalman Olah, Joe Cohn, Poogie Bell, Mel Canady, Philip Harper, Kuba Stankiewicz, J.D.Allen, Peter Beets, Joris Teepe, Erik Ineke, Boris Kozlov, Kornel Fekete-Kovacs, Erik Doelman, Udo Van Boven, Rob Van Bavel, Radovan Tariška, Oskar Rozsa, Osian Roberts, Tzumo Arpad Olah, Mark Aanderud, Ondrej Krajňák, Klaudius Kováč, Pavel Wlosok, Jonathan Crossley, David Dorůžka, Pablo Held, David Patrick, Deitra Farr, Eric Allen, Jaromír Honzák, Karel Růžička, Karel Růžička Jr. , Matuš Jakabčic, Ida Kellarová, Yvonne Sanchez, Najponk, Jaromír Honzák, Laszlo Sule, Juraj Griglák, Karel Gott, Dara Rollins and more...
GUEST STAR at: Bohemia Jazz Fest, Warsaw Jazz Fest, Ubud Village Jazz Festival, Novi Sad Jazz Fest, Bansko Jazz Fest, Rostov on Don Jazz Fest, Nish Jazz Fest, Bratislava Jazz Days, Brno Jazz Fest, Přerov Czechoslovak Jazz Fest and many more...
Ondrej Štverácek's thunderous tenor sax recalls 'new breed' reedmen like Steve Grossman and Dave Liebman who honed their sound in the billowing wake of John Coltrane's legacy. Tom Greenland (New York City Jazz Records, May 2011)

Klaudio Kováč
He was born in 1976 in Lučenec in a family of musicians. His grandfather was a well-known violinist and a bandmaster in the 50's of the 20th century and led an orchestra that occasionally had up to 24 members. Both Klaudio's brothers are musicians, too. Following his father's example, Klaudio chose to play the piano, which he later on studied at the Conservatory in Žilina and Banská Bystrica.
His first touches with jazz go back to his early childhood thanks to his father who played him the recordings of J. Smith, O. Peterson, G. Benson and E. Fitzgerald. Klaudio further developed his talent for jazz on his own while studying the classical piano. He brings a distinguished list of influences to his jazz performance – Oscar Peterson, Bud Powell, Wynton Kelly, Thelonius Monk and others. Between 1996 and 1998 he mastered his playing in the jazz band Swing Q of the saxophonist Štefan Čeman. Since 1998 he has been the member of Nothing But Swing Trio. Because of his stylish jazz expression he is a much sought-after accompanist. In 2000, an American jazz singer Lee Andrew Davison engaged Klaudio in a half-year tour in South and Central America.
Among his active cooperators rank Milo Suchomel Quartet (e.g. Live CD – Bratislava Jazz Days Slovenská Sporiteľňa 2003, 4th place at a prestigious competition Hoeilaart Interational in Belgium, International de Gexto Festival in Spain), Dodo Šošoka Slovak Jazz Quartet (a tour Montreal – Canada) and significant jazz performers – Juraj Bartoš – tr (SK), Robert Balzar – b (CZ), Karen Edwards – voc (USA), Andrzej Cudzich – b (PL), Ivonne Sanchez – voc (Cuba), etc. One of his favourite projects is a concert programme for two acoustic pianos, which he most often performs with his cousin Ondrej Krajňák who is also a notable jazz pianist.

Gene Jackson
Jazz musicians all over the world are likely to be aware of drummer Gene Jackson's talent and expressive performances. While Roy Haynes, Philly Joe Jones, Elvin Jones, Billy Higgins, and Tony Williams were some of his drumming influences, Jackson has a style that can change in accordance to what genre of music he plays. His ability to range from African to Latin to Cool rhythms have afforded Jackson the opportunity to be recommended by dozens of eminent musicians since his career took off 15 years ago. Jackson was born October 16, 1961 in West Philadelphia, Pa. Though he grew up as an only child, Jackson began to focus on music with the help of his guardian's grandson, Greg McDonald who played the drums. "(Greg) would have rehearsals with a band of excellent musicians, which helped inspire me early on," Jackson said.
In 1979, Jackson, who had the ambition to become a professional drummer as soon as he picked up the sticks, went to Boston to attend the well-renowned Berklee College of Music. In the five years Gene spent at Berklee, he counted among his peers and classmates: Walter Beasley, Branford Marsalis, Mark Whitfield, Monty Croft, Donald Harrison, Cindy Blackman, Terri Lynn Carrington, Billy Kilson, Jeff "Tain" Watts, Marvin Smitty Smith, Cyrus Chestnut, Danilo Perez, Dave Kakowski, Jovan Jackson, to name a few. Jackson also lived in an apartment with saxophonist Branford Marsalis, with whom he had established a good friendship. When Branford moved to New York City, fellow drummer Marvin "Smitty" Smith became Gene's roommate. Though he has maintained a successful career, Jackson's Berklee ties helped boost his way to becoming a professional when Jeff "Tain" Watts and vocalist Lenora Helm recommended him to guitarist Kevin Eubanks. Jackson recorded and toured with Eubanks while still living in Boston, and then moved to New York 1987 to continue playing with Kevin. "Working with Kevin Eubanks was pivotal in helping my career take off."
By playing with the many musicians, he has acquired the ability to play the skins in multiple styles and genres of music. "I learned early on that adapting to the various musical situations would be essential to my survival," said Jackson. "I found it is musically satisfying for me when I follow where the music takes me as opposed to dictating where the music goes."
His capability to do this is reflected in Jackson's recording and travel career with such artists as: Dianne Reeves, Christian McBride, Hugh Masekela, Cyrus Chestnut, Greg Osby, Terence Blanchard, Andrew Hill, George Coleman, Steve Turre, Chico and Von Freedman, Don Patterson, Elvis Costello, Art Farmer, Mark Ledford, James Williams, Carla Cook, Craig Harris, Dave Kakowski, Conrad Herwig, Gonzalo Rubalcaba, Claudio Roditi, Donald Brown, Joe Lovano, Billy Childs, Joe Locke, Craig Handy, Michele Rosewoman, The Scream Headless Torsos , Anthony Cox, Lonnie Plaxico, Steve Slagle , The NDR Big band, to name a few, to the cutting edge post bop swinging of The Herbie Hancock Trio/Quartet , who Jackson says playing with was one of the high points of his career, along with Wayne Shorter and Dave Holland.
Jackson began working with Herbie Hancock in the fall of 1991 after he was recommended by drummer and good friend Terri Lynne Carrington to do a tour with The Herbie Hancock & Wayne Shorter Quartet. Gene continued his association with Herbie until 2000. Although this group did not record officially, in Gene's opinion, "It was one of the hottest groups in Jazz. Not because of my involvement!" Gene says, " But because of the mastery and science that Herbie Hancock brings to the music in addition to mastery of bassist Dave Holland. I had the honor of witnessing this magic night after night for years and I still can't believe it was not officially documented.".
Herbie Hancock's groups toured the globe extensively from 1993 -2000 and despite numerous personnel changes, Gene was always in the drummer's chair. From 1993-95 the Herbie Hancock Trio highlighted the fat groove of bassist Jeff Littleton. The next Trio (95-96) was with master veteran bassist Dave Holland. This group pushed the boundaries of the traditional jazz trio. It was during this period that Gene developed at good musical relationship with Dave Holland. Gene then began touring and recorded with Dave Holland's band.
In 1996, The Herbie Hancock Trio became The Herbie Hancock Quartet with the inclusion of tenor saxophonist Craig Handy. Continuing to push the boundaries of the music this group toured the globe extensively. In 1997, Dave Holland left the Quartet and began to concentrate on his own group and was replaced by bassist Kenny Davis. The touring scheduled of both Dave Holland and Herbie Hancock made it difficult for Gene to play in both groups and so he remained with Herbie, and was replaced by good friend and inspiration Billy Kilson in The Dave Holland band. Gene continued to tour with The Herbie Hancock Quartet until February 2000. Through out the herbaceous period of Gene's career he continued to work in many situations. When he wasn't working with Hancock, Jackson became a member of Michele Rosewoman's Quintessence, Robin Eubanks Mental Images Group, Jorge Sylvester's Music Collage and The Mingus Big Band.
Since 1999 Gene has been involved in various projects around the world. On numerous occasions Gene has toured and recorded with Germany's NDR Big Band under the direction of various conductors including composer arranger Peter Herborn which featured compositions and performances by tenor saxophonist Gary Thomas. A highlight in 2000 was a concert at the Montréal Jazz Festival 2000 featuring Clark Terry, and most recently a radio broadcast with Grammy nominee vocalist Carla Cook with arrangements of stellar tenor saxophonist, arranger, vocalist Lance Bryant.
Jackson also recorded and toured with premier German tenor saxophonist Christof Lauer. The record released in 2000 was became the Number 1 jazz record in Germany. The group comprised of French tuba player Michelle Godard and Marc Ducret on guitar with Anthony Cox on bass.
Jackson and and fellow Philadelphian bassist Christian McBride were the rhythm section for the Thelonious Monk Institute of Jazz Piano Competition at the Kennedy Center in Washington D.C. in 1999. Coincidentally the winner and runner up Eric Lewis and Orrin Evans were Philadelphia area musicians.
To sum up some of Gene's work abroad in 2001: The Mingus Big band toured Switzerland, France and Germany, The Orrin Evans trio toured Italy, Sicily, Spain and Malta. Vocalist Claudia Acuna performed in Finland, a musical review, " Fire at Keaton's Bar and Grill" featuring Elvis Costello performed in London and Manchester England and Rotterdam, Holland. Jackson also toured with Italy's premiere jazz pianist Antonio Farao in Switzerland, Italy and Germany. The band also recorded a CD which will be released sometime in 2002.
Gene also worked with veteran bassist Stafford James and toured Vienna, Brussels, Frankfort and a performance for Radio France in Paris. They also recorded in Köln, Germany at WDR studios which will be released sometime in 2002.
Gene has recorded with soprano saxophonist Sam Newsom, trombonist Conrad Herwig, trumpeter Alex Sipiagen, tenor saxophonist J.D. Allen, pianist Orrin Evans all are due to be released in 2002.
Now, when he is not performing or recording, Jackson teaches privately at The Aaron Copland School of Music at Queens College in New York City. Jackson has also given workshops and private instruction at Drummers Collective in New York for numerous years and a workshop at Eastman University in Rochester, NY. He has taught overseas as well, with Germany as a frequented location; including at the Drummers Institute in Düsseldorf, at Musikhochschule in Hamburg and at Folkwang-hochschule in Essen. He also teaches at a very successful program in the Alps of Austria every year call Project Outreach.
His work as teacher has made Jackson proud of his protégés. He says of his instructing role, "It has been very rewarding, especially when I help the student see that many of the answers they look for are in themselves." Teachers that have been important to Jackson's development are Greg McDonald, Robert Zollman, John Ramsey, Lenny Nelson, Alan Dawson, and Sam Ulano.
Anna Lauvergnac 4tet
Fr. 18.03.2016, 19:30 Uhr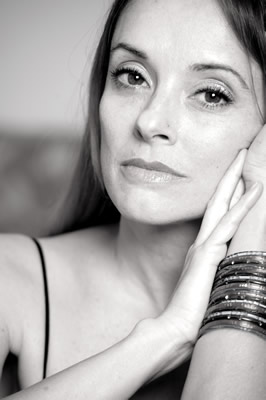 Anna Lauvergnac (IT) - lead vocals
Claus Raible (D) - piano
Giorgos Antoniou (GR) - double bass
Matt Home (UK) - drums "Coming Back Home" hat den Preis der deutschen Schallplattenkritik gewonnen!
Die aus Triest stammende Anna Lauvergnac, langjährige Vokalistin des Vienna Art Orchestra, war bislang eher ein Geheimtipp. Es gibt zwar viele Sängerinnen mit einer schönen Stimme, die sich von swingenden Gefährten begleiten lassen. Doch nur wenige besitzen wie sie die Fähigkeit, durch Aufrichtigkeit und eine beglückende Kommunikation mit exzellenten Könnern (Claus Raible, Piano, Giorgos Antoniou, Bass, und Steve Brown, Drums) direkt das Herz des Hörers zu berühren. Zu vier gelungenen Originals gesellen sich sieben eher selten gesungene Standards in Interpretationen, die Gänsehaut verursachen und, Schnörkellosigkeit, Sensibilität und Swing vereinend, geradezu als Quintessenz der jeweiligen Songs erscheinen. (Für die Jury: Marcus A. Woelfle)

Anna Lauvergnac was born in Trieste, Italy, where short after starting singing jazz she started performing with some of the best jazz musicians of the North Italian jazz scene (Franco Vallisneri, Francesco Bearzatti, Renato Chicco, Glauco Venier, Bruno Cesselli and Paolo Conte's guitarist Andrea Allione) In 1989 after attending a summer clinic she won a scolarships at the Berklee College of Music, but she decided to move to Graz, Austria, instead to study at the University of Performing Arts with Jazz Giants Jay Clayton, Mark Murphy, Andy Bey and Sheila Jordan. In the same years she often traveled to New York, getting deeper and deeper in the music, studied with Barry Harris and returning to Europe founded a quartet and a septet with pianist/arranger Claus Raible. In 1994 she moved to Vienna where she soon was invited by star arranger-composer mathias ruegg to perform on different special Events with Europe leading Big Band : the Vienna Art Orchestra. She started as well a serial of recordings for ORF, the Austrian Radio, presenting each year a different project, performed with the most of the great musicians of the Austrian Jaz scene (Fritz Pauer, Wolfgang Pushnig, Bumi Fian, Oliver Kent, Hank Gradischnig, Karl Sayer, Christian Havel, Erwin Schmidt, Hans Strasser to name a few) and she wrote songs and music for seven movies of Austrian director Xaver Schwarzenberger. In 1999 she was again in New York recording her first solo album « Anna Lauvergnac » (wich featured some of America and Europe top jazz musicians, such as Andy Bey, Fritz Pauer, Pete Bernstein , Claus Raible, John Di Martino, Boris Kozlov, Wolfgang Puschnig, Alegre Correa, Johanne Enders) for the Swiss label TCB, and back to Europe mathias ruegg offered her to become the new singer of the Vienna Art Orchestra . In the following decade she appeared on hundreds of concerts with the band, performing in all the major Jazz Festival and theaters in Europe as well as touring China, Cuba and Canada. (UmbriaJazz,Paris Jazz Festival, Berlin Jazz Festival, Time in Jazz, Natt Jazz, Beijing Jazz Festival, Nord Sea Jazz Festival, Wiener Festwochen, Festival Jazz de l'Havana, Toronto Festival, Vancouver Jazzdays, Red Sea Jazz Festival…) and recorded 12 CDs, mostly for Universal Music. On the side she kept touring with different bands in Italy, France, Austria and Germany, collaborating with great artists such as Bojan Z, Alegre Corea, Paolo Fresu, Fritz Pauer to name a few, and released the cds « You must believe in Spring » with the Till Martin quartet and « Come Closer » with the Julia Huelsmann trio, and partecipated as a guest artist in different recordings. She formed her Pan-European quartet in 2010. "the most magical band I ever dreamed to sing with" -anna « Most appealing is her desire to cruise the cutting edges of jazz vocal performance. » -Don Hackman, The Los Angeles Times

German born Claus Raible after graduating with honour at the Graz Music University in 1992, moved to New York City where he formed the Claus Raible Sextet (which featured Brad Leali, Mike Karn, Shwan McGloin) as well as working as a sideman, performing in many of the city jazz clubs with musicans such as Ben Dixon, Manny Duran, Vincent Gardner, Jimmy Lovelace, Jon Faddis, Marc Gross, Sean Jones to name a few. It was in New York that he met, and later took master classes from pianist Dr. Barry Harris who has been a great influence on his writing and arranging. In 1998 Claus returned to Munich, Germany, and began splitting his time between the USA and Europe, touring extensively with his own projects as well as a sideman with artist such as Ed Thigpen, Charles Davis, Jimmy Cobb, Dennis Ervin, Benny Golson, Ira Coleman, Keith Copeland Today Raible is one of the driving forces of the European jazz scene: a terrific musicians, composer and arranger. « Claus Raible plays with that style that embodies vitality and authority, which is real, captivating and fresh, yet without being nostalgic." Hans-Jürgen Schaal, Jazz Critic Born in Athens (Greece), Giorgos Antoniou moved to Switzerland in 1994 where he completed his studies at the "Hochschule fur Music" in Bern. While still in school he had the chance to perform in some prestigious festivals (Montreaux,Bern) and clubs like Birdland (NYC) Blues Alley (Washington DC) accompanying Jazz legends Clark Terry, John Lewis, Johnny Griffin and others.

As a freelance musician, Giorgos Antoniou has been performing/recording extensively with German pianist-composer Jo Haider, as well as the most notable names of the Swiss Jazz scene. Antoniou possesses a great sound and a great sense of tim, and a phenomenal dedication to the music: qualities that soon made him one of the most required bass players in Europe. He's been performing with pianists Dado Moroni, Andrea Pozza, Ignazi Teraza, Jan Lundgren and music legends like Cedar Walton, Johnny Griffin, Benny Golson, Phil Woods, Charles Davis, Ben Dixon, Albert Heath, Kenny Wheeler, Bucky Pizzarelli, Scott Hamilton, Billy Hart, Kirk Lightsey. He also performed with some of the younger generations' aces: Benny Green, Jesse Davis, Doug Rainey, Terell Stafford, Roy Hargrove, Tardo Hammer, Roberta Gambarini to name a few. Giorgos Antoniou weaves a subwoofing net in a wondrefully relaxed manner and with a "conductive to the music" attitude. In his solo work he doesn't just show off some skills but rather does scintilate by unobtrusiveness. – Christian Köpf, Donaukurier
Drummer Steve Brown was born in Manchester, England. Steve developed an early interest in music and began playing drums at age 14. By age 19, he was performing with local jazz groups. By the time he was 23, Steve had become the "first call" jazz drummer in Manchester, working with Scott Hamilton, Art Farmer and UK artists during their engagements in the city. In 1996, Brown moved to London and began working as a sideman with many of the capitol's finest musicians including engagements with jazz greats Harry 'Sweets' Edison and Conte Candoli. During the next 4 years his playing career went from strength to strength and Steve was the winner of the 'Drums' and 'Rising Star' categories in the 1999 British Jazz Awards. In 2000 Steve joined the quartet of the great jazz saxophonist Scott Hamilton, with whom he has toured internationally over the last seven years. He is also featured on his last four recordings for Concord records. In between his engagements with the Scott Hamilton quartet, Steve continues to perform and record with a wide variety of artists including Benny Golson, Benny Green, Carl Fontana, Barry Harris, Junior Mance, Charles McPherson, John Bunch and Hod O'Brien
Herwig Gradischnig - Claus Raible 5tet
Fr. 18.03.2016, 20:30 Uhr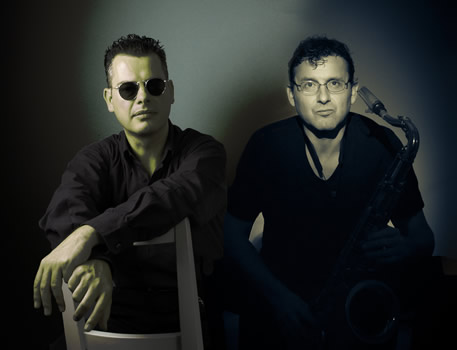 Herwig Gradischnig (A) - tenor & soprano sax
Mario Rom (A) - trumpet & flugelhorn
Claus Raible (D) - piano
Giorgos Antoniou (GR) - double bass
Matt Home(UK) - drums An diesem Abend wird die neue CD dieses 5tets "searching for Hope" präsentiert, die im Sounddesign Tonstudio in Hagenberg aufgenommen, und auf Alessa Records ALR 1042 veröffentlicht worden ist.

Das international besetzte Quintet um Herwig Gradischnig und Claus Raible widmet sich mit diesem Projekt der Musik des großen amerikanischen und leider viel zu früh verstorbenen Pianisten und Komponisten Elmo Hope. Gradischnig gehört zu den herausragenden Jazz-Saxophonisten Österreichs, Raible zu den unumstößlichen Größen deutscher Jazzkreise. Mario Rom ist im Begriffe sich in den österreichischen Jazzhimmel zu spielen. Mit Giorgos Antoniou und Matt Home an Bass und Schlagzeug spielt eine der besten rhythm-sections die man in Europa finden kann.

(...) Hope arbeitete ab 1953 mit Sonny Rollins, Clifford Brown (Memorial Album 1953), Lou Donaldson und Jackie McLean. 1957 spielte er mit Chet Baker und tourte danach in der Band von Lionel Hampton. Aufnahmen unter eigenem Namen mit Harold Land, Curtis Counce, Frank Foster, John Coltrane, Hank Mobley, Art Blakey, Paul Chambers und Philly Joe Jones. (…) Seine Kompositionen führten einige Fans und Kritiker wie David H. Rosenthal dazu, ihn auf die gleiche Stufe wie Bud Powell, Thelonious Monk oder Herbie Nichols zu stellen. (...) (wikipedia)
Daniel Nösig - Jure Pukl 5tet
Fr. 18.03.2016, 21:30 Uhr

Daniel Nösig (A) - trumpet
Jure Pukl (SLO) - tenor sax
Tzumo Arpad (HU) - piano
Josh Ginsburg (USA) - bass
Gregory Hutchinson (USA) - drums

Jure und ich kennen uns seit fast 15 Jahren! Es wurden unzählige Konzerte und Tourneen im In- und Ausland gespielt, Aufnahmen für's Fernsehen und Radio gemacht und div. CD's eingespielt…

Die Idee ein gemeinsames Quintett zu gründen drängte sich förmlich auf. Es dauerte…, 2012 war es soweit !!

Mit der grandiosen Rhythmus Gruppe, Tzumo Arpad am Klavier, Josh Ginsburg am Bass und dem Schlagzeuger Gregory Hutchinson vervollständigt sich das Quintett. Die Musiker dieser Rhythmus Gruppe begleiteten Größen wie Joe Lovano, Kenny Garrett, Wayne Shorter, Kurt Rosenwinkel, John Scofield, Tom Harrell, Phil Woods, Benny Golson, uva.

Zwei eigenständige Solisten und eine kochende Rhythmus Gruppe garantieren für ein Hörerlebnis der Spitzenklasse!

In der Musik des Daniel Nösig/Jure Pukl Quintetts finden sich div. Einflüsse zahlreicher Modern-Jazz-Protagonisten im Konzept einer aktuellen Band wieder. Immer neu, immer frisch! Ein Abenteuer voller überraschender Stimmungen und groovender und stets swingender Energien. Die Frontline zeigt eine fast "telepathische" Übereinstimmung und die Rhythmusgruppe bringt bei aller Eigenständigkeit genau die richtige Basis, um Trompete und Saxofon die notwendige Freiheit zu gewähren. ENJOY!!
Daniel Nösig

An diesem Abend wird ein live Mitschnitt dieses Konzerts gemacht der dann später im Jahr veröffentlicht werden wird.
Soo Cho & Javier Girotto
Sa. 19.03.2016, 19:30 Uhr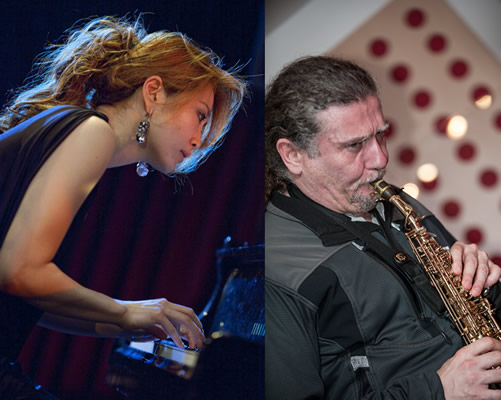 Soo Cho - piano
Javier Girotto - soprano sax Die südkoreanische Pianistin Soo Cho, die in Holland lebt, spielt schon ihr ganzes Leben Klavier. Sie nahm bereits klassischen Klavierunterricht im Alter von 3 Jahren und studierte später an der Sung Sin Universität in Seoul klassisches Klavier. Als sie Jazz entdeckte, übersiedelte sie 2001 nach Holland um die geliebte Musik am Utrechter und Amsterdamer Konservatorium zu studieren. Weiters am königlichen Konservatorium in Den Haag und ein Semester an der Manhattan School of music in New York bei Jason Moran.

Sie veröffentlichte mehrere Alben bei namhaften Labeln wie Challenge Records und Curling Legs.

Die Zusammenarbeit mit dem großartigen argentinischen Saxofonisten mit italienischen Wurzeln Javier Girotto, der mittlerweile in Rom lebt, begann schon im Jahre 2011. Javier war auf die wunderbare Pianistin Soo Cho aufmerksam geworden, vor allem auf ihre kompositorischen Fähigkeiten, und trat mit ihr in Kontakt um ihr eine Zusammenarbeit anzubieten.

Soo traf auf der Jazzahead in Bremen im April 2012 den österreichischen Musikproduzenten Peter Guschelbauer, der sie im Duo auf sein Jazzfestival in Steyr, im März 2013 einlud und von da an begann die Zusammenarbeit der drei.

Auf Grund der hervorragenden Kritiken beim Jazzfestival beschloss Soo völlig neue Kompositionen zu schreiben, die dann in Peter Guschelbauer´s Sounddesign Studio in Hagenberg aufgenommen wurden. Die Präsentation des Albums erfolgte ebenfalls in Hagenberg und zwar im Rahmen des STIWA Jazzforums am 09. April 2014.

Die beiden spielten inzwischen in vielen Clubs und auf vielen großen Festivals, wie zB dem berühmten Jarasum Jazzfestival in Korea
Per Mathisen Trio
Sa. 19.03.2016, 20:30 Uhr

Per Mathisen (NOR) - basses
Frode Kjekstad (NOR) - guitars
Utsi Zimring (ISR) - drums Two of the most in demand musicians from Norway, Per Mathisen on electric and acoustic upright bass and Frode Kjekstad on guitar, joins forces with the greatest Israeli drummer ever, Utsi Zimring.
This trio delivers a world level crossover music, which spans all the way from up tempo, hard hitting, modern swing, via mellow acoustic and electric landscapes with intricate harmonies and melodies, over to electric high voltage jazzrock. These 3 incredible virtuoso musicians have no limitations with crossing any musical jazz genre with the utmost conviction.
A concert with "The wonder trio" is like a roller coaster that takes the audience on a journey up to the highest dynamic peaks and down to the most tranquil moments in a split second.
There is never a concert that sounds the same, this trio has always a strong forward drive to explore new musical territory, different sounds, tempos and grooves, without ever losing focus on improvisation and catching the moment.

Per Mathisen is not only Norway's answer to Jaco Pastorius on electric bass, he is also Norway's answer to Niels Henning Ørsted Pedersen on acoustic upright. Performed in over 30 countries with some of the most famous jazz musicians in the world, to name a few: Alex Acuna, Bill Bruford, Adam Nussbaum, Gary Husband, Jon Christensen. Per has released 12 highly acclaimed CD's as a leader, coleader or member of bands.

Frode Kjekstad is one of Norway's most internationallyrecognized jazz guitar players. Through his collaboration with super famous musicians like organist Dr. Lonnie Smith, saxophonist Eric Alexander, drummer Joe Farnsworth and Byron Landham has Frode released CD's and toured Europe extensively and been featured artist in legendary clubs like Ronnie Scott's in London and Smoke in New York City.

Utsi Zimring is an international artist, drummer and composer, who performed and recorded with such acclaimed jazz musicians such as Mike Stern, Dave Kikoski, Bob Franceschini, Ruben Rodriguez and Dominic James in such famous venues such as Blue Note or Lincoln Centre in New York. He recorded over 100 CD's, his solo project "Zone 23" was well received by Modern Drummer Magazine, according to which Utsi "shines brightly with impressive, funky gospel chops". Drum Magazine compared Utsi to Tony Williams and Billy Cobham and considered Utsi play live as must see.
Heginger-Herbert-Cech
Sa. 19.03.2016, 21:30 Uhr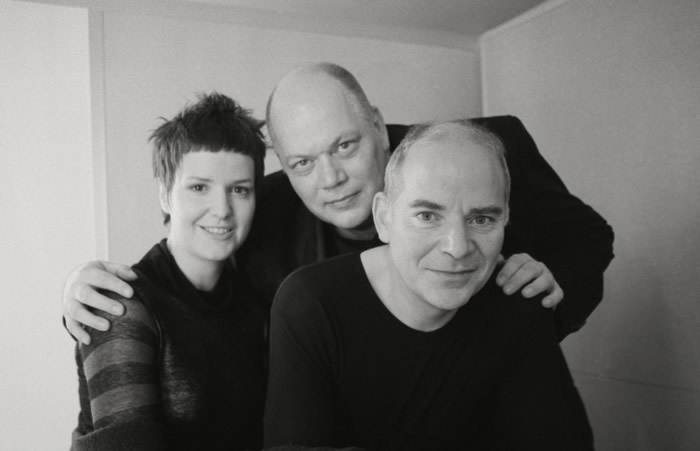 Agnes Heginger (A) - vocals
Peter Herbert (A) - double bass
Christoph Cech (A) - piano Mit Agnes Heginger, Peter Herbert und Christoph Cech hat sich ein improvisierendes "Dream Team" gefunden. "Zu jedem Moment alle Möglichkeiten vorfinden", könnte ein Motto der drei Musiker sein, die allesamt häufig Brücken schlagen - Brücken zwischen Jazz und E-Musik. Mit Leichtigkeit bedient man sich unterschiedlicher Materialien und erzeugt eine Musik, in der die Grenzen zwischen Komposition und Improvisation ausgelöscht sind, die Komposition die spontane Kraft der Improvisation in sich trägt und die Improvisation auf feine, formgestaltende Durchdringung nicht verzichtet. Drei Persönlichkeiten als Garanten einer spannenden Reise zwischen "komponiert" und "improvisiert". Virtuosität im Weiterspinnen musikalischer Gedanken, Grenzen sind nicht mehr wahrnehmbar, es entsteht neue Musik ohne Imponiergehabe. Werke aller drei finden Platz im Bogen der Performance. Stilistische Zuordnungen treffen wir nicht, man bedient sich lustvoll bei allem, was neugierig macht, den Geist zum singen, den Körper zum schwingen bringt.
Kosmotron
So. 20.03.2016, 11:00 Uhr
Antonio Brazález - Posaune
Anselm Oberhummer - Flöte
Hans Huber - Gitarre
Florian Oberhummer - fender rhodes, moog
Nikolaj Fuchs - Bass
Lukas Kreuzberger - Percussion
Klaus Sauli - Schlagzeug "feinster, detailreich arrangierter, genreübergreifender und von jeglicher Kopflastigkeit befreiter zeitgenössischer Jazz" (music austria/mf)
"Das Septett Kosmotron köchelt ein höchst energiereiches Soundgebräu ... Tatsächlich erlauben die kunstvoll verzahnten Grooves, prägnanten Soli und oft tranceartig köchelnden Stimmungen viele Assoziationen." (Salzburger Nachrichten)
"Mit einem prima, durch wunderbare Grooves zusammengehaltenen Mix aus Jazz, Funk und Afrobeat, und eigentlich schaurig-antiquierten, in diesem Kontext als markante Kontrastfarbe dann doch wieder geniale Sounds vom guten alten Moog-Synthesizer." (www.ruhrjazz.net)
Festivalpreise
| | |
| --- | --- |
| Donnerstag: | VVK EUR 25,00 - AK EUR 28,00 |
| Freitag: | VVK EUR 25,00 - AK EUR 28,00 |
| Samstag: | VVK EUR 25,00 - AK EUR 28,00 |
| Sonntag: | VVK EUR 10,00 - TK EUR 10,00 |
| | |
| 4-Tagespass: | VVK EUR 60,00 - AK EUR 70,00 |
| | |
Ermäßigung für Schüler und Studenten: 50 %

Kartenvorverkauf: in allen OETICKET Stellen sowie unter +43 (0)664 / 4158010 bzw. sounddesign@aon.at
Lageplan Altes Theater, A-4400 Steyr
Handel Mazzetti Promenade 5, A-4400 Steyr


Größere Kartenansicht
Archiv, die vergangenen Jahre
Jazz Festival Steyr 2015
Jazz Festival Steyr 2014
Jazz Festival Steyr 2013
Jazz Festival Steyr 2012
Jazz Festival Steyr 2011
Jazz Festival Steyr 2010
Jazz Festival Steyr 2009
Jazz Festival Steyr 2008
Jazz Festival Steyr 2007